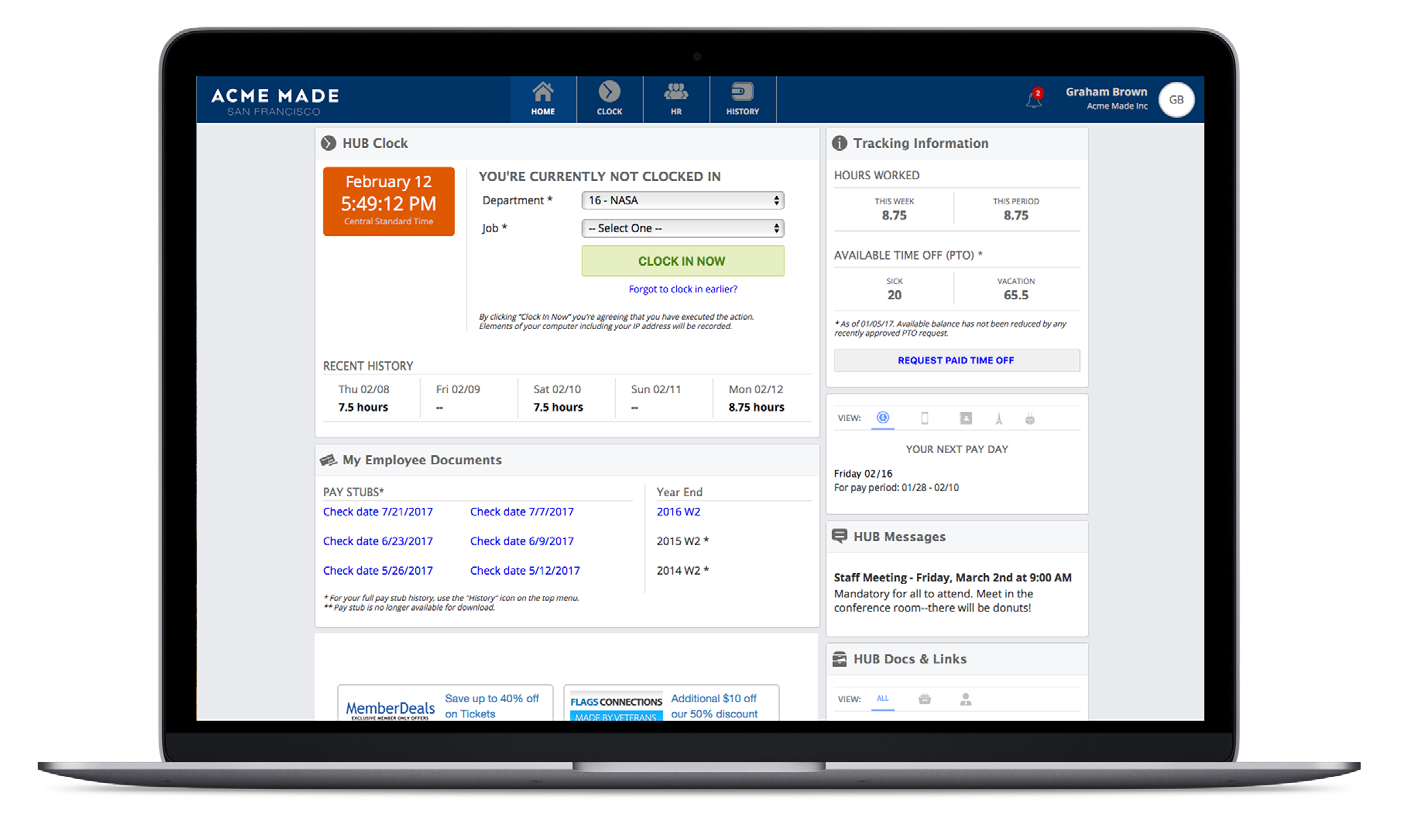 Engage your employees and streamline workforce management. HUB provides easy access to payroll information and guides employees through common HR tasks like onboarding, benefits enrollment, and performance reviews.
The new hire onboarding process
Time and Labor Management
Applied Payroll makes tracking time simple and easy.
Our mobile-friendly user interface gives employees a convenient way to clock in and out. Intelligent clock features assure correct punches every time. Managers see who is working, on break, or approaching overtime.
Export to payroll at the end of the period for quick processing. Simple.
Time and Labor Management Features
Want to learn more about the WorkforceHUB new hire process?
Dive deeper into the features and benefits and simplicity of this time-saving platform.
Download More Info
View Case Study
Get started with Applied Payroll Solutions.
1
Request a discovery meeting.
We'll spend some time learning more about your business and your specific workforce challenges.
2
Receive a customized plan.
We'll show you how to solve your biggest workforce challenges with one powerful solution.
3
Let's make it happen.
Your representative and dedicated specialists will guide you through the transition process and your first payroll.