Scheduling Made Easier than Ever
Better Employee Scheduling. Better Business.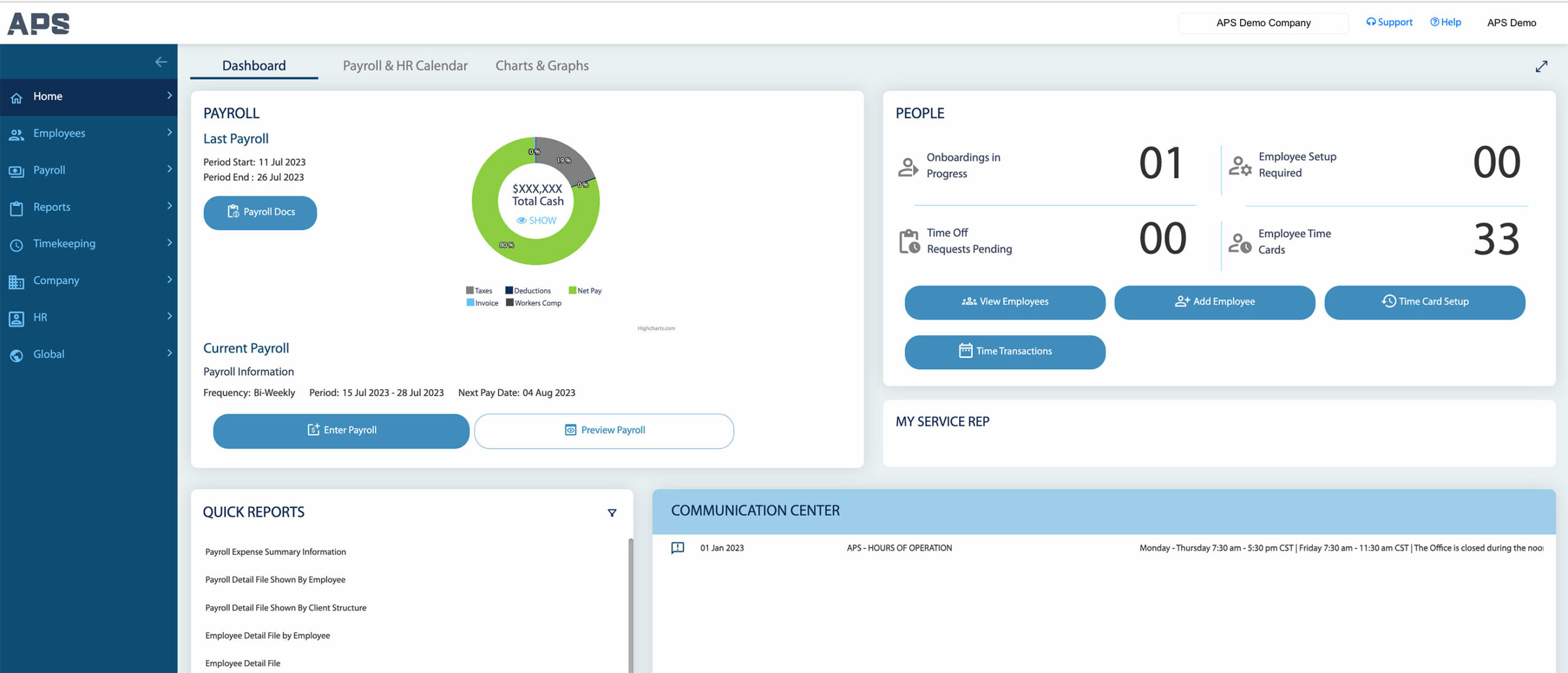 Applied Payroll Solutions scheduling is software that works for you and your employees. It starts with balancing availability with skills and compliance requirements. Instead of spending hours manually tweaking schedules to meet these needs, our software does the work for you. It's software that keeps all of your employee information in one place, giving you access from anywhere at any time. What's more, employees can schedule themselves, so no more patchy spreadsheets where everyone forgets to put their name down for a shift.
Scheduling Software Features
Templates for Generating New Schedules
Pick the template that fits your business best.
Automated Alerts
Notifications to keep you abreast of compliance and regulatory changes.
Instruments provided for success
A suite of self-service tools for your employees that can save you time and money.
Consistently prepared
Quickly reschedule unplanned leaves of absence.
User-friendly interface
Easily fill open shifts with qualified workers.
Stay Communicated
Directly notify employees about new schedules or changes.
Let us do the work
Automate your scheduling process for predictable results.
Legal compliance
Up-to-date on these changes so that you can make sure your schedules are compliant with the law.
Accurate, Cloud-based storage
Automate your scheduling process for predictable results.
Fill Shifts Faster
With a few clicks of a button, you can send out emails to employees who have room available in their schedules. There's no need to wait until the next paper schedule is posted on the bulletin board — TimeSimplicity lets you fill shifts faster and easier than ever before.
Better Employee Attendance
Keeping track of employee attendance has never been easier—you can make sure your most reliable employees are covering your busiest shifts, which means your store stays fully staffed during peak hours.
Take the guesswork out of scheduling
Help your employees stay accountable for adhering to schedules. With TimeSimplicity predictive scheduling, you can stop employees clocking in early and make sure they work the hours and breaks that are scheduled.
Transparency at every step
No more scrambling to find an employee at the last minute. No more overstaffing or understaffing.
Outreach to employees and managers
The ability to constantly communicate with managers and employees for proper scheduling is easier than ever.
Get started with Applied Payroll Solutions.
1
Request a discovery meeting.
We'll spend some time learning more about your business and your specific workforce challenges.
2
Receive a customized plan.
We'll show you how to solve your biggest workforce challenges with one powerful solution.
3
Let's make it happen.
Your representative and dedicated specialists will guide you through the transition process and your first payroll.