The Complete Benefits Management Solution
A full suite of HR, benefits, and payroll management services for businesses of any size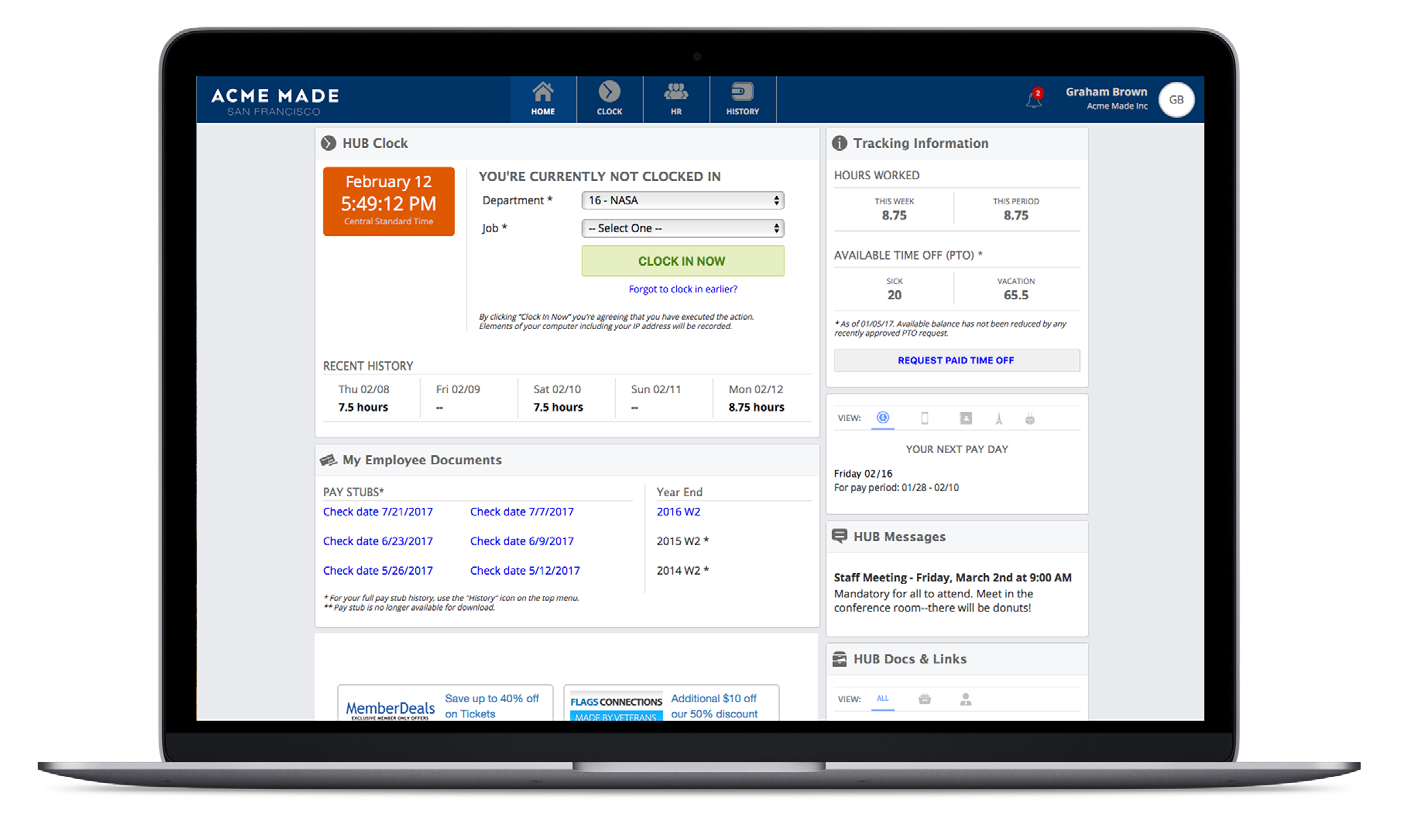 In today's fast-paced business environment, you need to keep your employees happy and working at their best — and that means making sure they have access to all the right benefits. But with employees spread out across multiple locations, managing individual benefit plans can be a real headache. No wonder that so many companies are turning to WorkforceHub to handle it all in one place.
Simply Your Benefits Management
Innovative, Easy to Use, and Cost Effective
You can spend less time managing benefits and more time growing your business.
It's Automated
Everything from enrollment to reporting is streamlined with automated processes. You can trust that all your employees will be enrolled on time and that the information they need will be sent to them automatically and securely.
Saves you money
With WorkforceHub, we cut down on the number of people you need to hire to manage the administration process—and we pass those savings on to you. Plus, our platform is scalable so as your business grows, you won't have to worry about replacing expensive software or hiring more people to help manage your system.
Saves you time
We incorporate AI and predictive analytics into our platform so that you can get real-time insights into how your business is running without having to spend hours poring over data or reports.
Access from anywhere
Our benefits administration software offers real-time data access, even from mobile phones, so you can integrate your benefits processes with your existing systems, get immediate notifications on important task completion deadlines, and deliver excellent service to both your employees and their family members.
Cloud-based storage
All data and information is protectively stored and can be accessed at any time.
Make work simple
Set up a single sign-on for all your benefit plans, so employees don't have to deal with multiple logins and passwords.
Legal compliance
You won't have to worry about maintaining your records, sending out required notifications, or keeping up with labor laws. WorkforceHub is a one-stop shop for all your compliance needs, tracking everything you need to track and giving you the data you need to make informed decisions on how best to manage your employees.
Streamlined Management
Set up a single sign-on for all your benefit plans, so employees don't have to deal with multiple logins and passwords.
Take care of your employees worry-free
Choose from an extensive network of health insurance providers, ensuring that every employee has great coverage whether they're located in the city or out in a small town.
Stay Connected
Receive alerts when an employee's benefit plan needs renewing or if payment is due, so you're always prepared when it comes time to make those annual payments.
Your first choice for the most primary tasks
Manage everything from employee records and onboarding, to payroll and internal notifications.
Transparency with employees
Human Resources instruments at your disposal for a healthy, safe, and enjoyable workplace.
All-in-one program
You'll be able to focus on moving your business forward instead of getting weighed down by administrative tasks across multiple programs.
A Simple Solution to a Complex Compliance Landscape
WorkforceHub provides all necessary tools for your legal and administrative upkeep.
Payroll made easy
Your employees can easily log in, and view their hours alongside paychecks.
Get started with Applied Payroll Solutions.
1
Request a discovery meeting.
We'll spend some time learning more about your business and your specific workforce challenges.
2
Receive a customized plan.
We'll show you how to solve your biggest workforce challenges with one powerful solution.
3
Let's make it happen.
Your representative and dedicated specialists will guide you through the transition process and your first payroll.