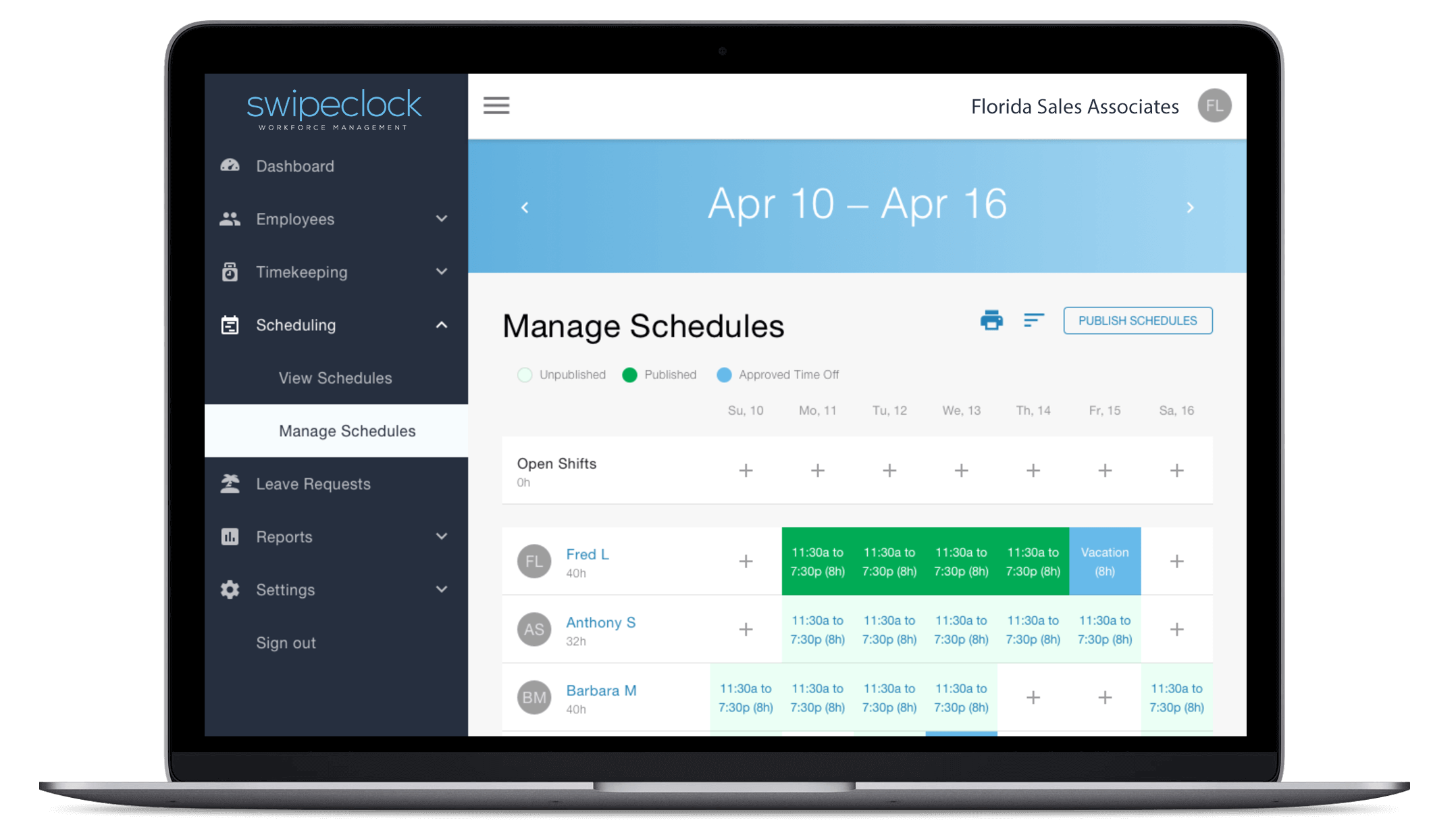 Build and manage schedules in less time. Empower employees to reduce overtime and stay compliant with automated workflows and notifications.
Schedule Workers
Create dynamic, multi-shift, multi-location schedules that support employee preferences, skills, and availability, plus allow shift trading and self-service.
Shift Trading
Give employees the ability to initiate shift trades with manager approval, eligibility and drop rules, notify all parties, improve schedule adherence and efficiency.
Visual Scheduler
Create and reuse schedule templates for date, time, location applied to multiple people, drag and drop people to time slots and make adjustments.
Easy Messaging
Automatically send email or text notifications and reminders to managers and employees when schedules change, shifts trade.
Schedule Rules
Check compliance withcertification rules, associate certification expiration date with holder to ensure employees match role requirements.
Overtime Control
Set max hours per period, block or warn if exceeded during scheduling process, notify employee and manager if overtime approaches.
Want to learn more about TimeSimplicity's capabilities?
Dive deeper into the features and benefits and simplicity of this time-saving solution.
Download More Info
View Case Study
Get started with Applied Payroll Solutions.
1
Request a discovery meeting.
We'll spend some time learning more about your business and your specific workforce challenges.
2
Receive a customized plan.
We'll show you how to solve your biggest workforce challenges with one powerful solution.
3
Let's make it happen.
Your representative and dedicated specialists will guide you through the transition process and your first payroll.